From the start of the 2023 academic year, AgroParisTech will participate in a new European Erasmus mundus master's programme: Global Forestry!
The Global Forestry European Master's project led by AgroParisTech and the Universities of Copenhagen (coordinator), Dresden, Padua and Prague is one of the winners of this year's Erasmus Mundus Joint Masters programme. As such, it will train future professionals (academics or operators) in the field of global forestry from the start of the academic year 2023, for a period of four years (last students recruited in 2027). It will be supported by the European Executive Agency for Education and Culture, which will fund the joint training actions of the Master's programme, living and registration grants for students, and living and mobility grants for teachers.
Global Forestry will include two compulsory mobilities, in the middle of the first year, and between the first and second year: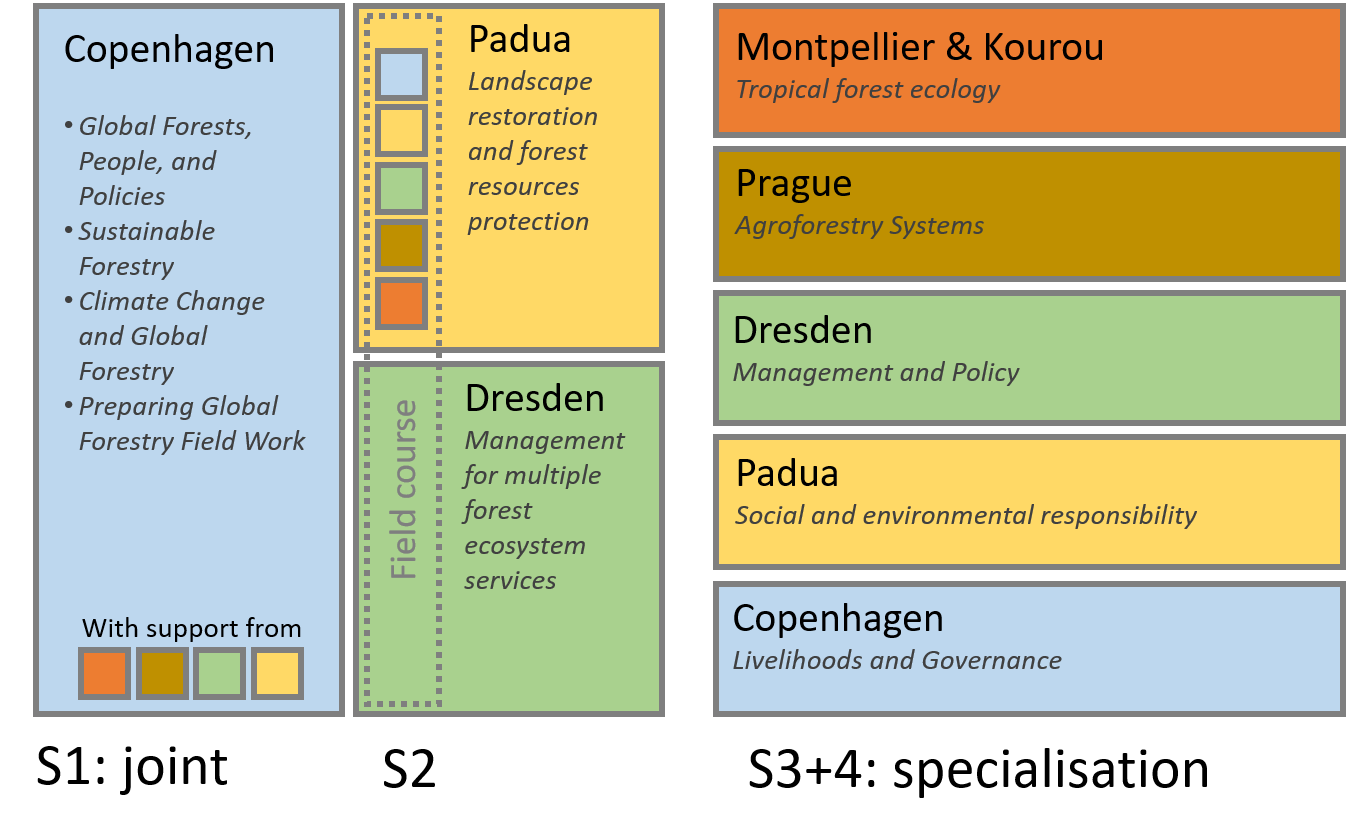 AgroParisTech will be involved in the first year in the ecology, climate change and sustainable forest management courses and in the Preparing Global Forestry Fieldwork and Global forestry Field Course modules. AgroParisTech will carry out a second year of specialisation in Tropical Forest Ecology organised on the Kourou and Montpellier campuses; like the rest of the programme, this second year can be followed entirely in English.
More information on globalforestry.eu